Stained Glass, Beveled Glass, Etched Glass, Restoration and Repair
We create works of art. Call Carved Designs for beautiful custom-made glass pieces for your home or business.
Carved Designs specializes in stained glass, beveled glass, etched glass.
We can turn your ordinary old windows into beautiful works of art! Replace a plain window in your kitchen or office with a beveled glass work of art to brighten up your space!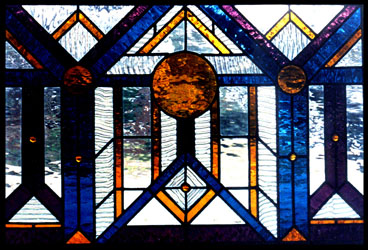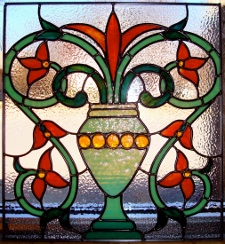 Carved Designs has been creating custom stained glass for over 30 years. Her beautiful works of stained glass art are unique from the start. Each piece is hand-constructed in her own workshop.
Stained glass windows are a colorful way to add extra brightness to any room in your house.
To help you express the exact flavor you're seeking, Cindy will work with you on specific designs on paper before creating the stained glass.
Beveled Glass
Carved Designs in Memphis specializes in beveled glass designs. We can take an ordinary pane of glass and create beautiful windows for your home, office, church or other favorite space.
Each piece of work is handcrafted by Cindy Sharpe, right here in Memphis Tennessee with over 20 years of experience in beveld glass work.